About
CHARLES CARMONA, GG ASA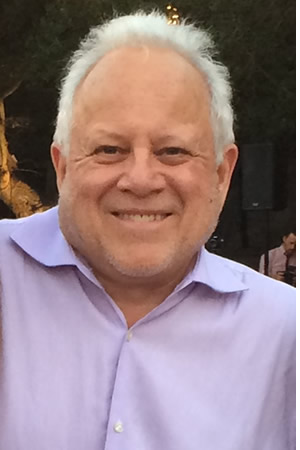 Native Californian Charles Carmona is a Graduate Gemologist (GG) of the Gemological Institute of America (GIA) and an Accredited Senior Appraiser (ASA) of the American Society of Appraisers. He followed his hobbies from a young age to become an expert in the fields of gemology and numismatics. In the 1970s, he was importing colored gemstones from Asia and South America before establishing Guild Laboratories in 1980. In the last decade, he has expanded Guild to Asia with joint ventures in Hong Kong, Shenzhen, China and Bangkok, Thailand.
His specialized education includes---
American Society of Appraisers (ASA), Principles of Valuation Program at Lindenwood College, St. Charles, Missouri for Personal Property Valuation, Methodology, Research and Analysis; Report Writing; Appraisal Practice and Standards.
International Society of Appraisers (ISA), Certified Appraiser of Personal Property (CAPP) Program (Indiana University School of Continuing Studies), covering Appraisal Ethics & Business Practices; Appraisal Methodology, Markets & Formats; Appraiser & Law, IRS Report Writing; Advanced Appraisal Theory & Insurance.
American Numismatic Association (ANA), numismatics (coin and currency) courses, including Grading U.S. Coins, Detecting Counterfeit & Altered U.S. Coins, The Modern Minting Process and U.S. Minting Errors & Varieties, among others.
Luxury or Lie – Replica or Real? – an intensive horology course on distinguishing genuine from counterfeit watches.
Mr. Carmona has received appraisal and consulting assignments from most US states and territories, requiring travel to nearly half of them. Foreign assignments have included travel to Mexico, Canada, China, Thailand, India, Sri Lanka, Vietnam, Colombia, Brazil, Madagascar and Tanzania. Besides English, he is fluent in Spanish and French, and conversant in Portuguese.
As a consultant to the World Bank, and he established gemology schools in Madagascar and Tanzania, both of which are important gem producing countries.
Mr. Carmona's Complete Handbook for Gemstone Weight Estimation is an essential volume in every jewelry professional's library. It is an indispensable tool to help the user estimate weights by their measurements of all shapes and varieties of gemstones set in jewelry. In its 5th printing, it sells to gemologists around the world.
To keep abreast of gemstone and jewelry trade developments, he regularly attends regional, national and international trade shows, and other industry events. Mr. Carmona also travels globally to gem localities to learn about the gemstones at their source, and has hosted tours to many of these destinations where attendees experience the mines first-hand, along with Mr. Carmona's expertise and connections. Charles Carmona is also an invited speaker at gem and mineral related events.